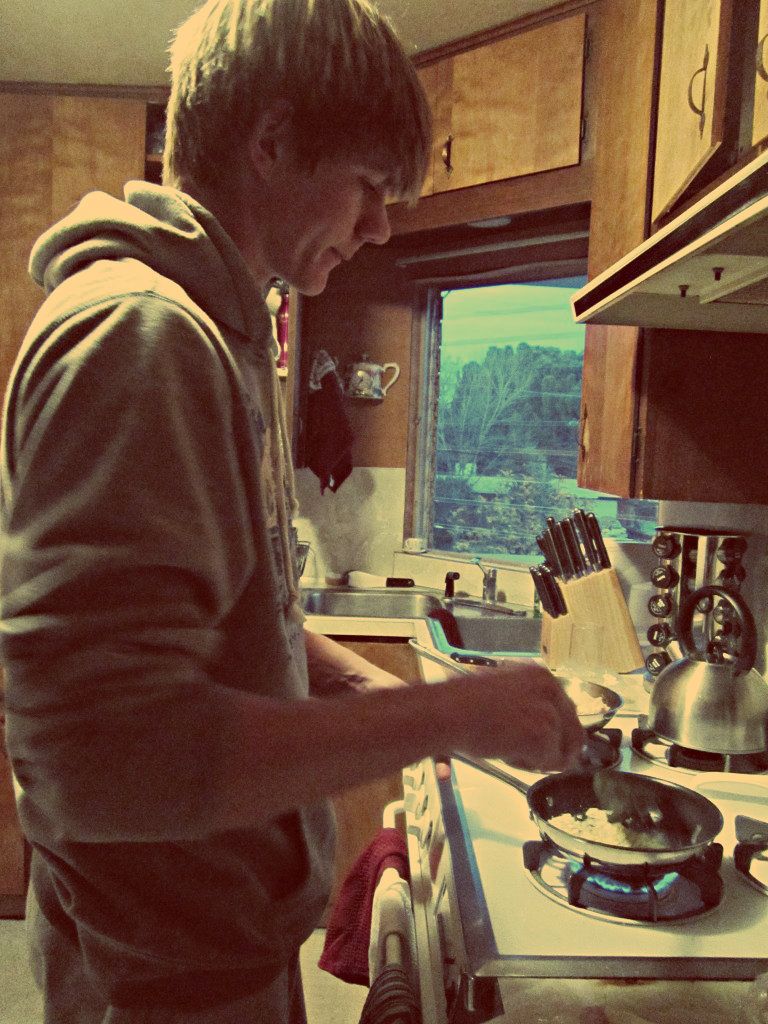 i'm sorry ladies, i just stole the most AMAZING HUSBAND!!
ok, before you start arguing with me, i just have to brag a little on what he did!!
so the other night i was kinda challenging his cooking skills. well, actually i was highly doubting them. i really figured all he knew how to make was toast and coffee! ;)
he quickly informed me that he took a cooking class once upon a time. so naturally i said, OK since you know how to cook, you're on for tomorrow night!! LOL that met a very frightened reply.
well, he came through! he decided he wanted to make artichoke chicken. so he found a recipe and we went shopping together for the ingredients.
the outcome? DELICIOUS!
i. was. amazed. (!!)
i'll share the recipe below. but just for a second, be amazed with me at my husband's skills...but don't be jealous. k? he's mine. all mine. :)
Directions:
Saute onion and garlic in olive oil until clear and golden.

Place onion mixture in large bowl.

Add chicken, artichoke hearts, mayo, sour cream, wine, Parmesan cheese, salt and pepper; mix well.

Pour into greased casserole dish and sprinkle paprika on top.

Bake at 350 for 30 minutes.
this is the
food.com
version. randy added his own little twist. he cooked the chicken in a skillet, cooked the cream mixture in a separate skillet, prepared some pasta noodles and added them all together without baking. either way is delicious!!
thanks for letting me brag on my sweet husband just a little. now go enjoy a yummy artichoke chicken meal and brag on yourself. :)